High-end private workouts that will change your life in 36 workouts or less - guaranteed
Intro to Strength School
At Strength School, we offer high-end, private workouts for athletes, adults, and older adults that will change your life in 36 sessions or less - guaranteed. If you show up to at least 30 workouts in your first three months at the gym, and you are not completely satisfied with your results, we will refund your money 100%. We have not found another Indianapolis gym, Martinsville gym, or any other fitness center in central Indiana that offers any guarantee like ours. Our core values are health, trust, and education, and you will see those values shine through in everything we do at Strength School.
What makes us different? First, all our coaches are full-time, professional trainers. They work exclusively for Strength School in a meaningful career, not a part-time job or side hobby like most 'trainers.' Our coaches are fully focused on our clients, which means they get better results, faster.
Second, we have different workout programs for different goals: athlete training, weight loss, strength and muscle, and older adults. We have 1-on-1 training if you want privacy and more attention. We also have small group fitness classes where you work out with 4-5 other people with similar goals and fitness levels. And if you have some aches and pains, or perhaps an injury that is causing you problems, we partner with a physical therapist who can work with you at our gyms.
Third, we are always learning. Each year, we budget over $3000 and 400 man-hours for continuing education. Those are big investments, but they are worth it. Our coaches are always learning new techniques and strategies to help our clients feel better and stay healthy. You will not find another gym in Martinsville, Indianapolis, or surrounding areas that invest as much as we do in our education.
If you join a gym, or work with a personal trainer at a gym, you'll probably devote 2-3 hours a week to working out. If you think about it, that's 100-150 hours a year that you are exercising or working out with a trainer. That's 100-150 hours a year that you are working on improving your body, your mind, you health, and how you feel and look. Do you really want to go with the cheapest option? Do you want to trust your body - your health - with a part-time exercise coach? We encourage everyone that talks to us about joining a gym and working with a health coach to really think about cost versus quality when making their decision. We want you to look, move, and feel better than you ever have in your entire life. We want your neighbors, friends, and coworkers to ask you what you've been doing because they can see the changes in you. That's not going to happen when you go with the cheapest gym or cheapest trainer in your area. You need a professional to guide you on the journey to better health and fitness.
We believe that personal trainers working in gyms across the world are some of the most influential health professionals available to the general public. Think about all the people you interact with each year about your healthcare: your doctor, your dentist, your optometrist, your personal trainer; nurses, pharmacists; maybe a chiropractor or physical therapist; psychologists or psychiatrists for your mental health; and perhaps you also see a specialized physician for specific health challenges such as heart problems or orthopedic surgeries. Of all the professionals involved in your healthcare each year, how much time do you spend with each one? You probably see your primary physician, optometrist, and dentist for 1-2 hours each year; if you see a physical therapist, the typical course of treatment is 1-2 hours a week for 3-6 weeks, and most people who see a chiropractor regularly are in the office for 20 minutes once or twice a month. For psychiatrists, pharmacists, and other healthcare professionals, you'll probably see them for less than an hour a month on average. So the standard amount of time with the typical person responsible for helping to make you healthier is less than ten hours a year.
Personal trainers, on the other hand, often see their clients at the gym for two or three hours each week, or 100-150 hours annually. That means that personal trainers have about ten or fifteen times the amount contact with their clients compared to most of healthcare practitioners or clinicians! Now, the amount of time you spend with someone does not determine how much they can help you, because one good piece of advice from your doctor, or one early diagnosis of a health problem, can easily extend your life by many years. However, we think that, because of the amount of time most people spend with a personal trainer, personal trainers are poised to be one of the most influential health professionals in the years to come.
1-on-1 personal training for those who want privacy, individual attention with your trainer, and workouts for your specific goals.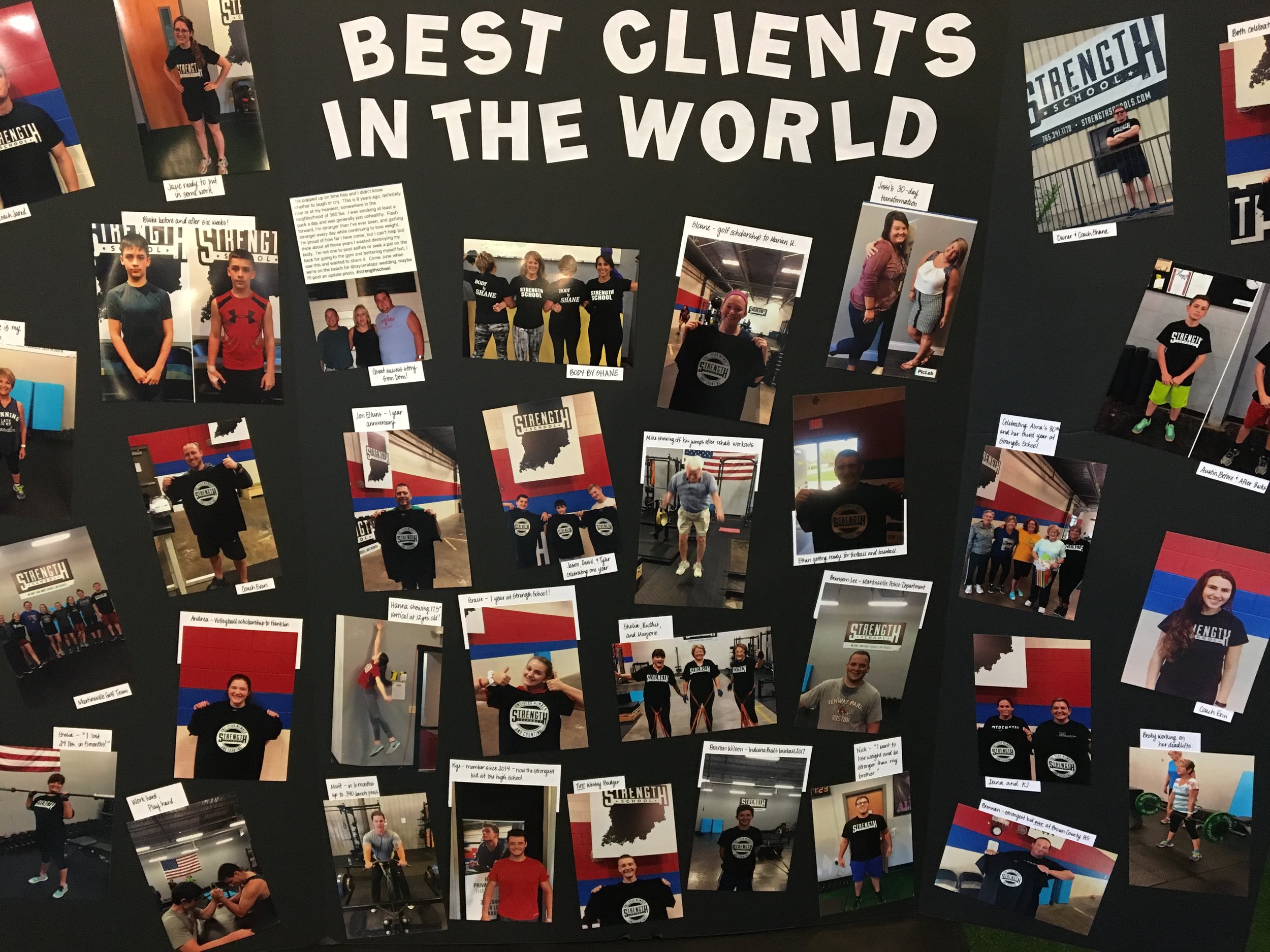 Lose weight and drop body fat quickly without crash dieting or starving yourself. Our fat loss workout programs and nutrition coaching can help you look, move, and feel better than ever before in your life.
Our clients get freedom from back pain and the strength and confidence to go through life without fear of lower back pain affecting their day-to-day activities. We have experience with bulging discs, stenosis, fractures, back surgeries, and other health challenges.